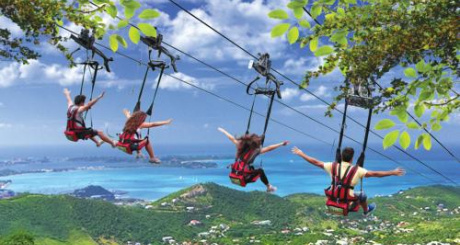 Ziplining in St Maarten - Saint-Martin
Ziplining in Sint Maarten – Saint-Martin

If the paradise-like beaches of St Martin and Saint Martin are surely what will draw you to our island, many other activities are also available for you to enjoy during your stay. Ziplining is one of them. It is a fantastic way to enjoy a panoramic view of the island, visit the jungle-like landscapes of the hills and have fun zipping down the mountains or flying over the canopy. During your adventures, you will often cross path with some of the mischievous little monkeys that populate our island.